In a time when consumers aren't able to have normal face-to-face interactions, visit their favorite stores, or even dine in at local restaurants, how are some individuals adapting? Card Isle artist, Sharon Dominick, decided to face that challenge head-on. She put a spin on current events and created designs that reflected what has been going on with the global pandemic.
"When I decided to create greeting cards based on the coronavirus situation, I was a little hesitant at first," says Dominick of Pittsburgh, PA. "I tend to favor making cards with a bit of humor and this pandemic surely was no laughing matter. But, after realizing that there was a somewhat humorous media frenzy over the toilet paper shortage, I decided to get a few of my spare rolls out and photograph them to see what happened."
At a time where I could have come to a creative halt, I was actually inspired!
~Sharon Dominick
This decision proved fruitful. In the less than 6 months since Dominick joined Card Isle's platform, she has become one of the top five selling artists. Her "Happy Birthday Cat and Dog Face Masks" has become the number one selling birthday card and her "Happy Father's Day Cat in Mustache Face Mask" (pictured below) was the second highest selling 2020 Father's Day card.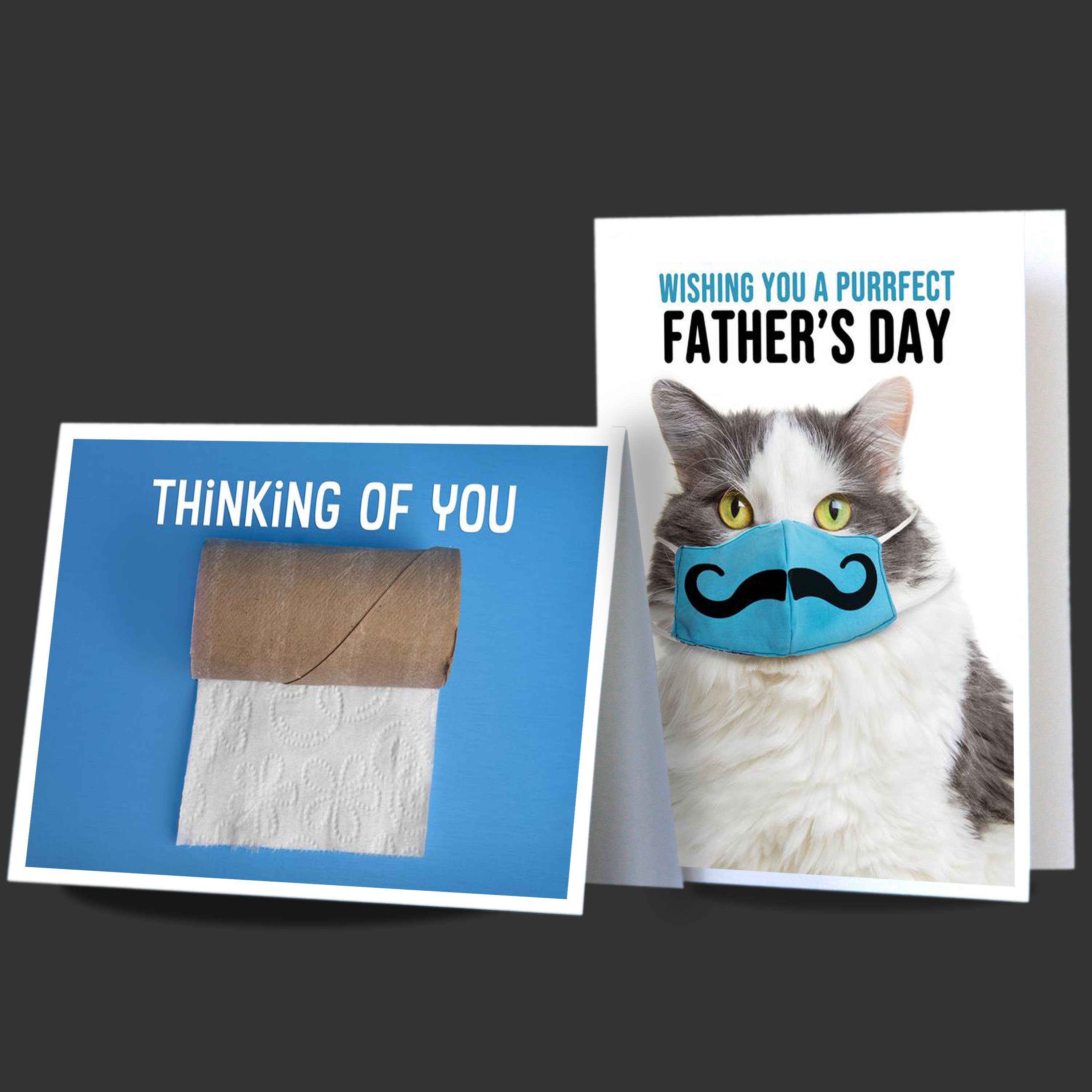 Her line includes several extremely popular toilet paper roll and pet-in-mask designs that run the gamut of holidays, happy birthday and get well soon sentiments.
"At a time where I could have come to a creative halt, I was actually inspired!" she acknowledges. "And it makes me happy to know that I can possibly bring a smile or a chuckle to someone who may be receiving my cards during these uncertain times."
-Check out Sharon Dominick's website & follow her on social!